For twenty-five years Dr. Brady has had the privilege of providing of psychological services to hundreds of forensic clients, some who were falsely accused—especially in sex cases. He continues to work with fifty or so top criminal defense attorneys in California, with preparation of cases including comprehensive psychological-testing evaluations and court testimony.
Dr. Brady received his education at the University of California, Berkeley where he received his doctorate degree in criminology. After graduating he served psychological internships at The San Francisco V.A. hospital and Highland General Hospital, Oakland, California.
As both a California licensed forensic psychologist and a Doctor of Criminology, he brings a unique blend of professional knowledge and years of experience to each case he is involved in. Impulse control disorders, including sexual molestation and shoplifting have been central areas of Dr. Brady's professional attention.
Defendants accused in criminal cases who have retained his services over the years have reported that they achieved more favorable court adjudication results than they had anticipated.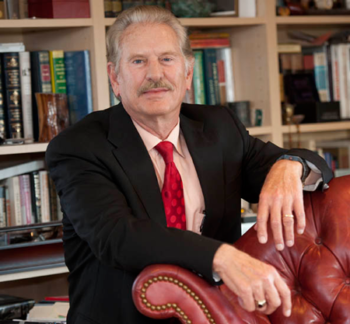 But, enough of what Dr. Brady has said about his services, now let's see what attorneys and actual clients are saying about him. For example, Mr. Douglas R. Lipton, J.D. a distinguished San Jose, California-based criminal defense attorney puts it this way:
"Dr. John Brady has been an integral part of my legal "team" when I was defending the most serious felony cases, including those persons accused or falsely accused sexual offenses. His professional opinions are well respected throughout the California court system and his reputation as a well-respected forensic authority is legendary."
Douglas R. Lipton, J.D.
Celebrity Analyst
Dr Brady has rendered many psychological opinions concerning female shoplifters and other criminal offenders who have gotten into trouble.  His 25 years of experience has brought cases in Hording, Shoplifting, and other behavior issues.
Featured opinions in his books and in his memoirs include:
Mary Hayashi
Winona Ryder
Lindsey Lohan
Jodie Arias
Bai Ling
Caroline Giuliani
Peaches Geldof
Megan Fox
and many many more.
To book Dr Brady as a featured analyst or speaker for any behavioral issues, please contact:
John C. Brady II, Ph.D., Forensic Psychologist
Consultation Service Area: Western United States
615 South Main Street, Suite 8, Milpitas, CA 95035
(408) 263-5313 • Fax: (408) 263-0349
John C. Brady II, Ph.D., is a member of APA, CPA and ABFE.
Psych. License # 4551